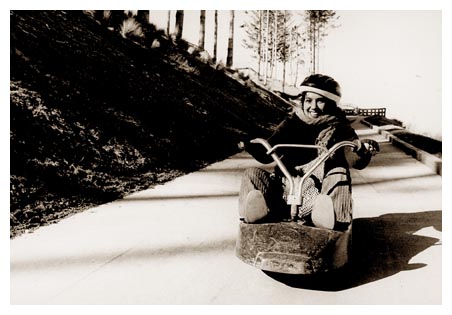 In 2000 Kavisha released her first live album on her own label. Titled " Canberra, Cork, Calgary...Live" this album captures the spirit of her live performance and was recorded in late 1999 whist on tour in Australia , Ireland & Canada .The road trip took 3 months.The performances were recorded live from the desk.The trip started from the Shamrock Rose and Thistle Pub in Sydney to Tillies Devine Cafe in Canberra onward to Rogues Folk Club in Vancouver ,Calgary Folk Club and The Full Moon Folk Club in Edmonton, Canada to the Blackbird in Bally Cotton Ireland.It's as if Kavisha were playing in the room ...the sound is very direct,intimate,passionate and not unlike one of her shows - just voice and guitar and accordian..simple....
REVIEW "This is a wonderful live album from an extraordinarily gifted singer songwriter,whose recent performances with the Italian Women's choir La Voce Della Luna would have whetted appetites for more.Mazzella's last album'Fisherman's Daughter"(Blackmarket music)was voted best Folk/Traditional World music release in the 1998 ARIA awards. now she has come up with a generous 15 track independent release that brings together her own songs and some others including tradtional Italian fare,recorded ina 3 month journey that took her from Sydney to Canada and Northern Ireland. Accompanying herself mostly with steel string guitar and accordion,
"...she has created an album that recalls her talents in performance and seems better each time you listen."there are hundreds of ways to kneel and kiss the ground,"she quotes the 13th century sufi mystic and poet jalal-ad-din rumi in the liner notes on this album . Mazzella explores 15 of them....
Larry Schwartz * * * *4 stars- The Age Melbourne 2000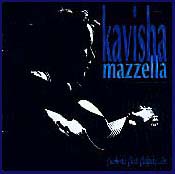 TRACK LISTING
1. Tammuriata Nera (trad)
2. Invisible Indivisible
3. Wolf
4. Winds of Heaven
5. Wedding Sheets
6. Vulumbrella(trad/arr K Mazzella)
7. Clouds of Glory
8. Storm about Happen
9. All you Sailors
10. Gypsy Song
11. South Terrace
12. Storm of Love
13. Angellare(trad/arr Kavisha Mazzella)
14. Leave so Beautifully
15. Waltz of Green Negress(trad/Le Negress Verte).
All songs © Kavisha Mazzella unless indicated by(trad)