Bandcamp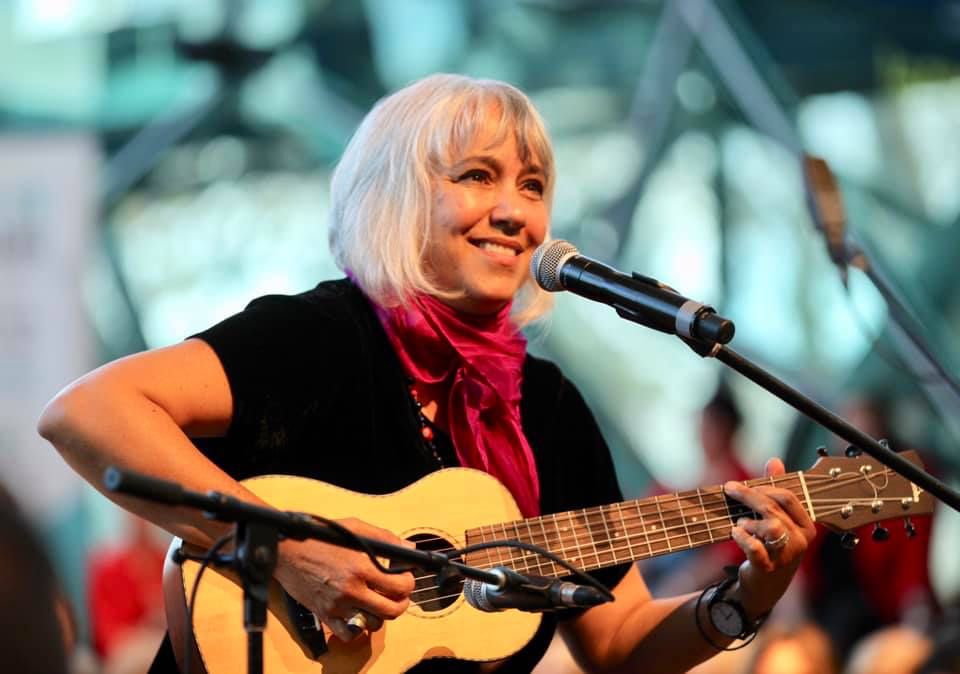 photo©Matthew Jones 2019
Kavisha Mazzella AM Biography
Aria award winner, songbird and folkloric explorer Kavisha's original song's lyrical ingredients include humour, poetry, social justice and the spiritual. Combine this prowess with the voice of an angel and you have the experience of a Kavisha concert. Singing in English, Italian and other languages, she will take you on an uplifting boundary riding journey of well-crafted stories and songs ringing with echoes of Celtic, Fado and Gypsy influences that will strike a resounding chord within. In 2011 she was awarded an Australia Day Honour for services to music and community.
Dear Friends,
I hope you are well. Due to Corona Virus situation, unfortunately my concerts, workshops, festivals and overseas tours til June (Cantiamo -Sicily and Tuscany 2020) have all been cancelled. But the music still goes on- inside the house!! Hopefully soon this situation will have calmed and health will be returned to people soon. Till then, please take care of yourself and each other.To keep in touch please join my FACE BOOK GROUP . Thankyou beautiful people .
Yours In solidarity, LOVE Kavisha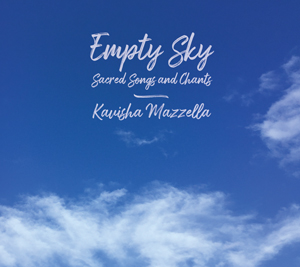 NEWS!
Kavisha's New Album is here! March 2020
EMPTY SKY Sacred Songs and Chants
"What it is ..is it calms me and makes me feel grounded and secure and it talks to a part of me which is beyond words .There's something about being from different traditions on one album that makes it absorbing. It touches different emotions from lament to uplift "
Padma Locana Yoga Teacher Melbourne March 2020
EMPTY SKY Sacred Songs and Chants ( holy songs for crazy times) has just come out ( on Friday 13th of March 2020! )n late 2019 Kavisha collaborated with respected World musician Nicolas Lyon in his studio in Central Victoria to create this soulful acoustic album that's sure to become a favourite for yoga, meditation practice or simply chilling out. Featuring Kavisha's beautiful voice, nylon string guitar, tibetan bells ,drum and recorder, she is accompanied by Nicolas Lyon on bowed double bass, harp and glockenspiel.
Kavisha's songs include a soulful version of Jarek Czechowicz's "Love ,I call Your Name ", a reworking of the popular "Magnificence" by Peter Makena, Kavisha's versions of Gayatri Mantra, Heart Sutra, Om Mani Padmi Hum, and the words of the mystic poets such as Kabir and Saint Francis. Finally ending with a rallying call for Mother Earth responding to a talk by Eco-Theologian Matthew Fox who Kavisha met at the Common Dreams Conference in Sydney in 2019. These are songs to soothe the heart and an antidote to these crazy times !
order your digital version thorugh Bandcamp
Please order your physical CD via Paypal and i will post it to you !
The Fearless Note (2017)
Riturnella (2014 ) Italian folksongs of 600 years
Love and Sorrow ( 2010 )
Silver Hook Tango ( 2003 )
Fisherman's Daughter (1998 ) Mermaids In The WEll ( 1995 ) Canberra Cork Calgary...live (2000) are unfortunately not available.
ORDER your CDS below Folks
on BUY NOW BUTTON Thankyou
Some songs of Kavisha on Youtube