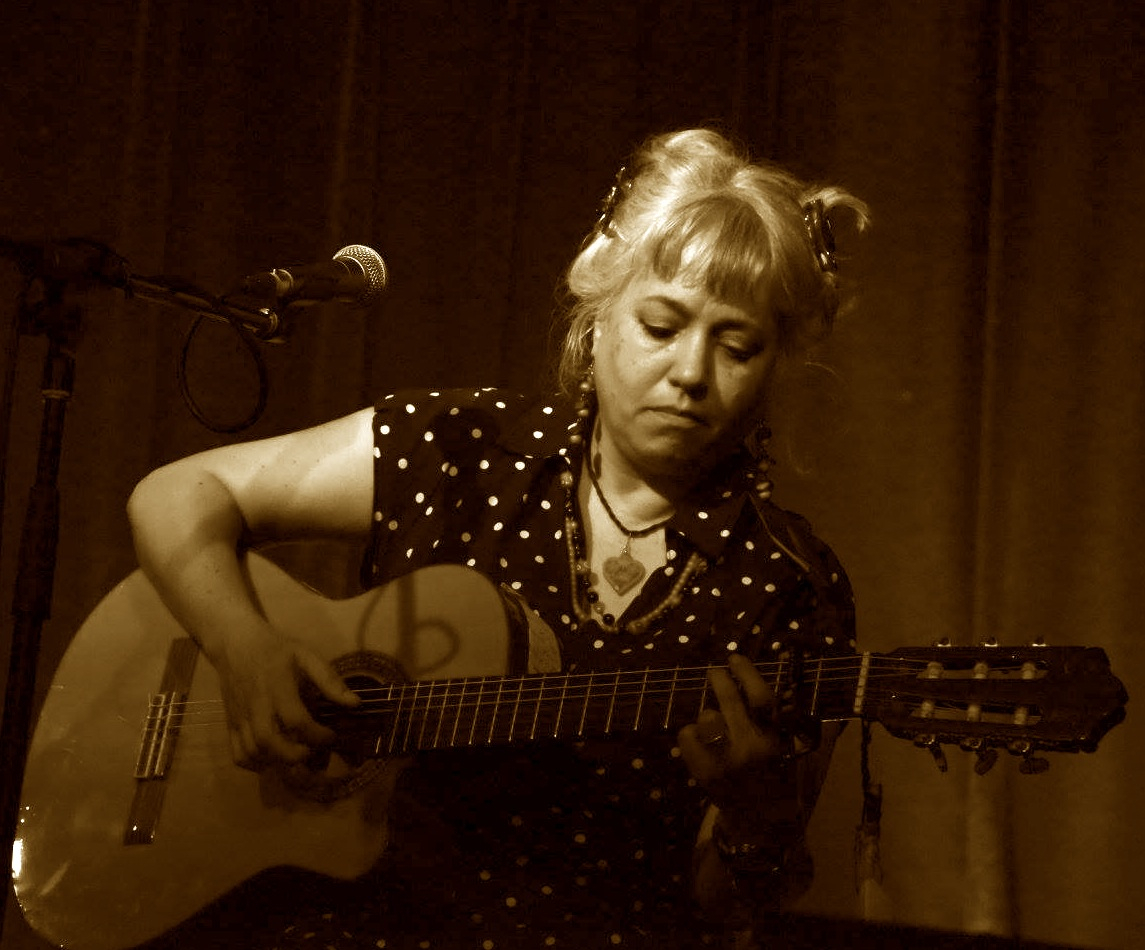 2018 GIGS at a GLANCE
SATURDAY August 4th- 4 Seasons Festival with Kavisha Mazzella Trio  (with Jack Norton - Bazouki ,Guitara battente and Nicolas Lyon -Double Bass & Violin )
at Saint John's  Anglican Church Creswick Book Here
REVIEW "Thanks for doing that beautiful concert in the cold last night.
It was a real treat beautifully set up by the violin and bouzouki solos at the start. Tarantella dancing in the church aisle must have been a first!
Roger King Boite"
SEPT 21st  & 22nd - FOLK By the SEA Festival  KIAMA NSW BOOK HERE
Oct 1-8th  STRINGMANIA CAMP for  8 days of tuition and playing with Fabulous mentors in WARBURTON
Mentors include Alisdair Fraser and others ..I will be teaching singing . Bookings here
NOV 3rd and 4th 2018 presentation of  "How the Hell Did We Get Here?"
 after OCT-NOV Regional Centre for Culture 2018  Phee Broadway theatre residency CASTLEMAINE VIC
ONGOING PROJECTS
RADIO " Planetary Wanderer" on Friday mornings 11 am -1pm  repeated on TUESDAYs 3-5pm Music and talk celebrating many cultures through music at Castlemaine's own Community Radio Station 94.9 Maine FM
 Join us!  Term 3 starts TUESDAY  JULY 17th -THE MOON'S A BALLOON CHOIR....ALL WELCOME to join with us Tuesday Nights  hosted by Wellways .Starts at 7pm-9pm  at rear of Saint Marks Baptist church Hall 100 Hodgkinson St Clifton Hill .Gold Coin Donation. Food to share afterward. Enquiries please contact WELLWAYS
From September 2018 - March 2019 Ballarat Italian Association CHOIR CORO del ORO  rear of Sacred Heart Chapel,Welcome Centre 145 View St Ballarat Wednesdays 5.30pm -7pm. All Welcome   contact HERE
<<<<NEWS>>>
ORDER your CDS Folks
After the shed fire this March  where all stock was burnt Mazzella Music is  glad to let you know there are 2 CDS now available and reprinted.
Arriving 17th August 2018 !!! They're the PHOENIX Editions !
 Riturnella (2014) Kavisha is singing and playing guitar, accordion,mandolin and percussion, performng a repetoire of 600 years of Italian Folksong
and The Fearless Note (2017) Intimate Live performance from house concerts featuring Kavisha with Matthew Arnold on his fantastic violin!
Please email me below to enquire
Thankyou !
This email address is being protected from spambots. You need JavaScript enabled to view it.
price=  $30 includes AUS postage $35 international
THANKYOU
Fammi Restari (Sicily 1600s)
Riturnella (Calabria 1800s)
Ricciulina (Campania 1700s)
BIOGRAPHY
Aria award winner, songbird and folkloric explorer Kavisha's original song's lyrical ingredients include humour, poetry, social justice and the spiritual. Combine this prowess with the voice of an angel and you have the experience of a Kavisha concert. Singing in English , Italian and other languages, she will take you on an uplifting boundary riding journey of well-crafted  stories and songs ringing with echoes of Celtic, Fado and Gypsy influences that will strike a resounding chord within...MORE HERE.
 COLLABORATIONS on Youtube .
BELLA CIAO di Risaia with I Viaggiatori
VA PENSIERO with La Voce Della Luna
LOVE and JUSTICE Choir Women's Anthem with VICTORIAN WOMEN'S TRUST CHOIR