CHOIR and VOCAL WORKSHOPS (for beginners to experienced )
See Rythmsong 2014 Choral Experience here singing Kavisha's composition TUNC JUSTUS
Since the 80's Kavisha has been studying Italian Folk songs. She is one of Australia's finest exponents of Italian Folk tradition. In this workshops you will explore history, language and custom through regional folk songs of Italy...A fun workshop learning the fun beauty,sadness and sheer comedy of this rich folksong tradition.
"The songs had lovely meaning that I could relate to and I really enjoyed singing them."
You can learn songs of protest, work,love and sorrow.This is available for any age and class size, from schools to adult groups .Kavisha has taught at many music festivals , schools working for Musica Viva ,the Song Room Schools Programme and Singabout Cultural Tours in Italy.
She has released 3 Italian Folksong cds.They are" Stepping Out" and" Luna Yarra" with la Voce Della Luna Italian Women's Choir produced by Paul Petran of the Radio National ABC and "Suitcase Serenata" with i Viaggiatori. All cds contain translations of Lyrics in English and would provide a good tool for italian language teachers.
"Looking up helps you sing higher than you thought you could."
Kavisha currently leads The Moon's A Balloon Choir for Mental Illness Fellowship Victoria.This rehearses on Tuesday Nights at Saint Marks Church Hall 100 Hodgkinson St Clifton Hill Melbourne.Supported by Mental Illness Fellowship Victoria ,this costs a gold coin entrance.
and Sing It Sista ,a new ongoing women's choir on Thursday Mornings 10.45 am at The Old Church On The Hill Bendigo (From Feb 26th-April 30 2015) New members welcome $10/$15
CONTACT Kavisha on +61 (0)412 89 33 55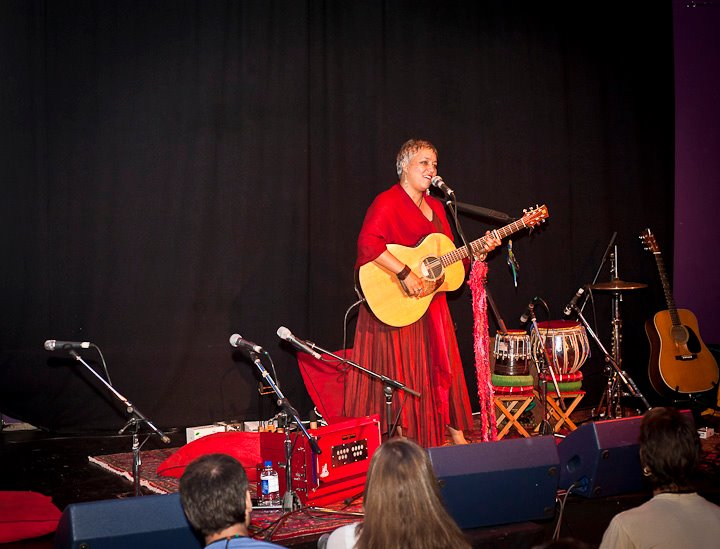 For examples of Italian Folk song see website www.lavocedellaluna.com.au