"sing for no one - sing for everyone."
KAVISHA MAZZELLA A.M.
AWARD WINNING SINGER SONGWRITER, CHOIR LEADER and SOUNDHEALER
"Kavisha Mazzella is an exemplary Australian singer -songwriter whose songs contain deep lyrics that are often humorous" Tony Hillier 2023
ARIA award winner, songbird and folkloric explorer Kavisha's original song's lyrical ingredients include humour, poetry, social justice and the spiritual. Combine this prowess with the voice of an angel and you have the experience of a Kavisha concert. Singing in English, Italian and other languages, she will take you on an uplifting boundary riding journey of well-crafted stories and songs ringing with echoes of Celtic, Fado and Gypsy influences that will strike a resounding chord within. In 2011 she was awarded an Australia Day Honour for services to music and community. In 2023 she was awarded a Lifetime Contribution Award by Folk Allaince Australia for championing diversity in the folk music scene .
BUY KAVISHA MUSIC HERE DONATE HERE BUY ME A COFFEE !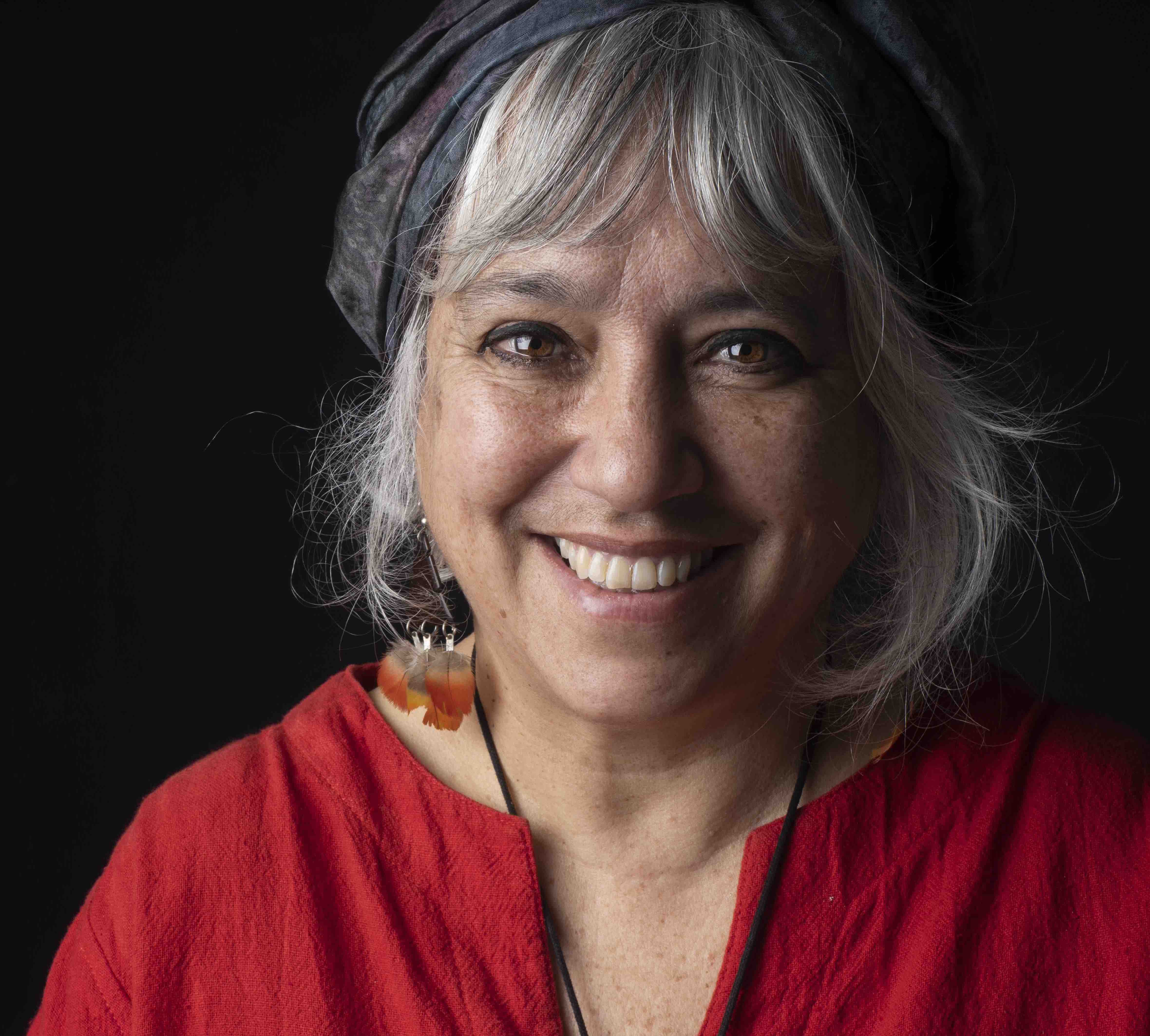 photo © Viva Photography Joondalup WA
Kavisha Gigs
VICTORIA
!!!NOVEMBER !!!
FRI 3rd NOV -MON 6th -MALDON FOLK FESTIVAL https://www.maldonfolkfestival.com/
SUN 12th NOV 12.30pm Empty Sky concert MAIN STAGE at Mind Body Spirit Festival MELBOURNE
MON NOV 13th 7pm Lingua Madre Italian Folk Choir every Monday at Saint Marks 100 Hodgkinson St Clifton Hill VIC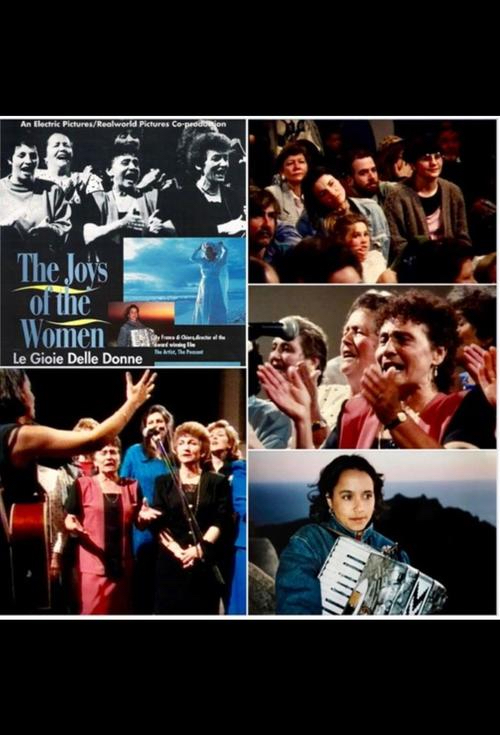 SAT NOV 18th 3.30pm"JOYS of the Women" 30th Anniversary film screening JOYS of The Women 30th anniversary at Palace Cinema Leichardt Sydney NSW BOOK HERE tickets will sellout so please book early to avoid disappointment
MON NOV 20th 7pm Lingua Madre Italian Folk Choir every Monday at Saint Marks 100 Hodgkinson St Clifton Hill VIC
MON NOV 27th 7pm Lingua Madre Italian Folk Choir every Monday at Saint Marks 100 Hodgkinson St Clifton Hill VIC
DECEMBER
MON DEC 4th 7pm Lingua Madre Italian FOLK Choir FINAL NIGHT ~ End Of Year Concert ~ with special guests Poet Mariano Coreno, Singer Elvira Andreoli , Jazz Guitarist Rosario De Marco, Kavisha Mazzella and choir and MC Frank Italiano. DONATION ENTRY - ALL WELCOME !
TUESDAY DEC 5th 7pm I will be singing a song and being an MC at this gorgeous end of year concert with CORKER ORCHESTRA at Newstead Community Centre Central Victoria !
FRI DEC 8th 7.30pm Albert Park Port Lounge Annual Xmas Party with amazing folk artists
Christina Green Suzette Herft Kira Janowsky and Pat Evans Chris Lazzaro Kavisha Mazzella Bruce Watson with CADABRIA ( Cathy Beckham, Brian Norris ,Dayle Alison Walker with Cliff Ellery .
SAT DEC 9th 8pm PHEE BROADWAY THEATRE CASTLEMAINE -SUNSTONE Show
50th anniversary celebration of Pete Dawson's Sunstone Productions with special guests Kavisha Mazzella, Australian - South Sea Island singer Trudy Fatnowna Edgeley from Ballarat, indigenous country and blues artist Glenn Skulthorpe from SA, Violinist and Composer Nicolas Lyon from Maldon, Beare and Smith from Daylesford . Tickets here : $25/$20
SUN DEC 10th UNHCR Fundraiser for East Africa -Glen Iris Uniting Church 4pm -7pm
200 Glen Iris Road Glen Iris with Mystic Trio ,Nina Rose, Smashing Evos and Kavisha Mazzella ( i will be on first up)
$30-$50 TICKETS HERE
DEC 27th 2023 - JAN 2nd 2024 -Kavisha is playing at WOODFORD FOLK FESTIVAL ! BOOK HERE
2024 HAPPY NEW YEAR!
11th JAN 6.30pm - The Great Big Italian Feast "Shut Up and Eat "with live music,food and entertainment by Sanacori Italian Folk Band , Kavisha and Mamma Rosa at the marvellous Carmel Hall in Cygnet Tasmania .
Food by Patanella ! FEAST Tickets here
12th-14th JAN 2024 CYGNET FOLK FESTIVAL TASMANIA Tickets here
FRI 1st March - Sunday 3rd March COBARGO FOLK FESTIVAL NSW https://cobargofolkfestival.com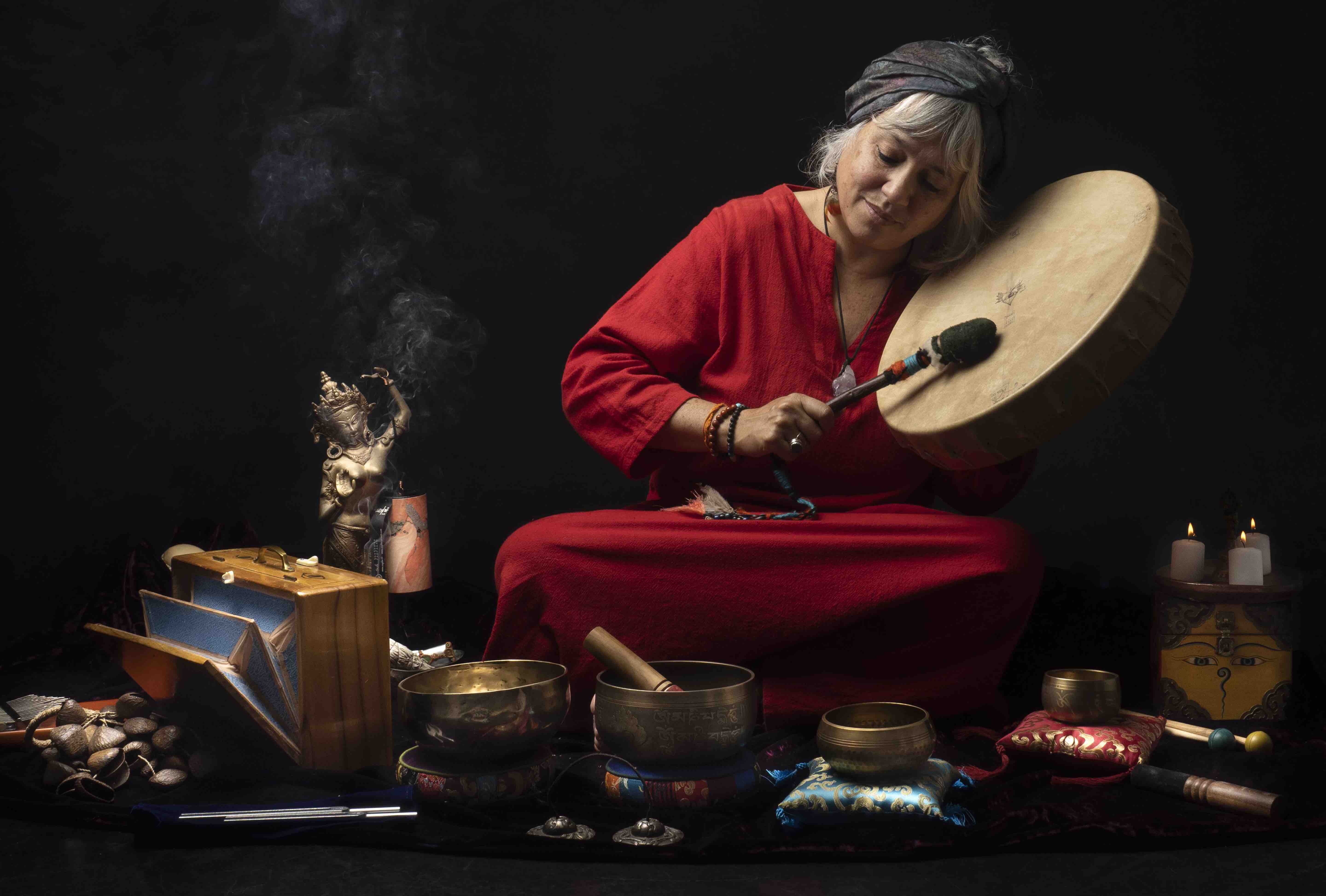 SHENPEN SOUNDHEALING with Kavisha
TESTIMONIALS
( after 4 sessions over a period of a month )

"I would encourage people to do soundhealing as it is stimulating on all levels.ones awareness of health is increased through relaxing into the vibrations of sound energy and being immersed in quiet attention "K M

"My levels of stress have decreased and my ability to let go and relax have improved enormously" D W

" I felt more in tune with my true nature.i was seeing my true self more clearly I became more confident to be myself.(i experienced ) Self Acceptance and let go of alot of resistance to my true nature which is a very loving being.It's a necessary experience . Everyone should try it ! " P H

"The healer was empathic,being well caring of the client .I wholly recommend this process and know it will be helpful for clients "L E
ABOUT KAVISHA'S SOUNDHEALING
Kavisha studied Integral Sound Healing with SHA Sound Healing Academy International 2018 - 2021 .She studied in a combination of Online and face to face studies with Anne Ridgeway of Laxmi Soundhealing and Sally Hutchinson of Soundhealing Journeys .
Soundhealing is a beautiful and powerful art where science and traditional knowledge meet.. The soundhealer creates a live musical soundscape to allow one's body to deeply relax and thenmove from the fight /flight sympathetic nervous system to the "rest and digest" Parasympathetic Nervous system .
This shift allows the bodys healing to be activated. Kavisha creates a soundscape with her voice , Wind Gong , Shamanic Drum , Himalayan Bowls , Harmonium and other instruments are also played to create a deep relaxing sound bath In the caring safe environment . Kavisha creates sound with intention which creates a deep relaxation,transformation and healing . Shenpen in Tibetan means of benefit to all .Kavisha is available to give soundhealing to NDIS Clients. Bookings essential ph 0412893355 Group sessions are also available (4 people @$45 per person ) One on one sessions ( $100 )
"I highly recommend the use of this modality.
It can go where alot of other healing techniques can't. Kavisha is a natural in this field" A G
BOOKING ESSENTIAL 0412893355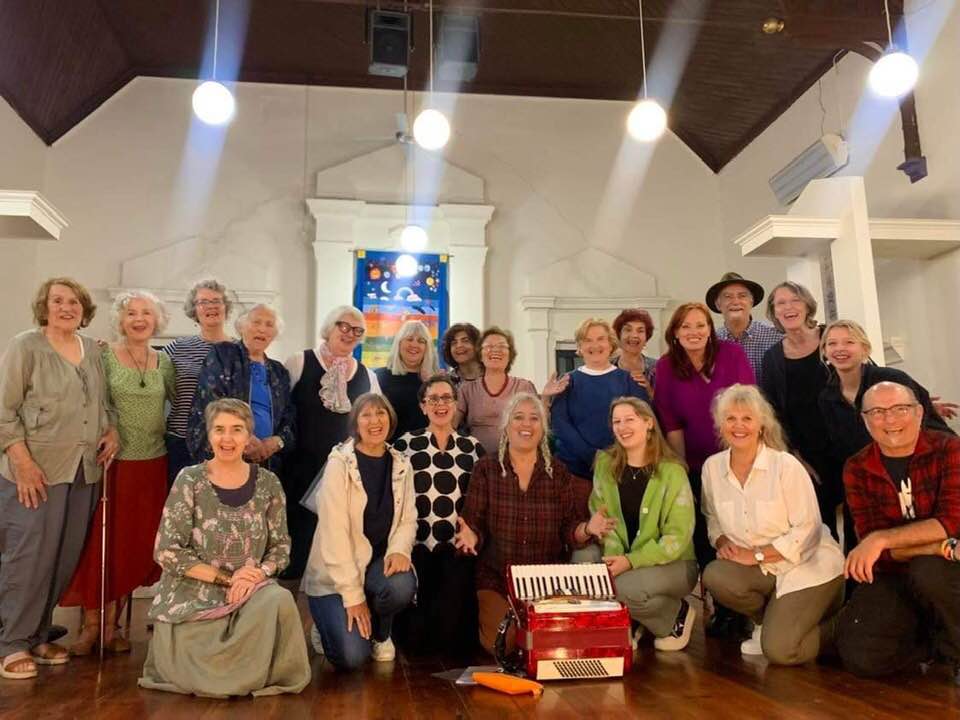 LINGUA MADRE ITALIAN language Community Choir 2023
Italian language choir open to all with no auditions! . Coffee, Biscotti and great songs !
Celebrate Australia's amazing immigrants and all they have bought here
Learn beautiful traditional italian folk songs of work ,love ,death , protest and hope that come from all regions of italy and resonate through 600 years of singing
Learn harmonies , language and community sharing with stories and recipes in a safe caring environment.
Carers are free / Couples discounts available Our choir is LGBQIT friendly
7pm -8.30pm at SAINT MARKS 100 Hodgkinson St Clifton Hill
please contact Kavisha 0412893355
END OF YEAR CONCERT 4th DEC at Saint Marks at 7 pm donation Entry All Welcome !
GALLERY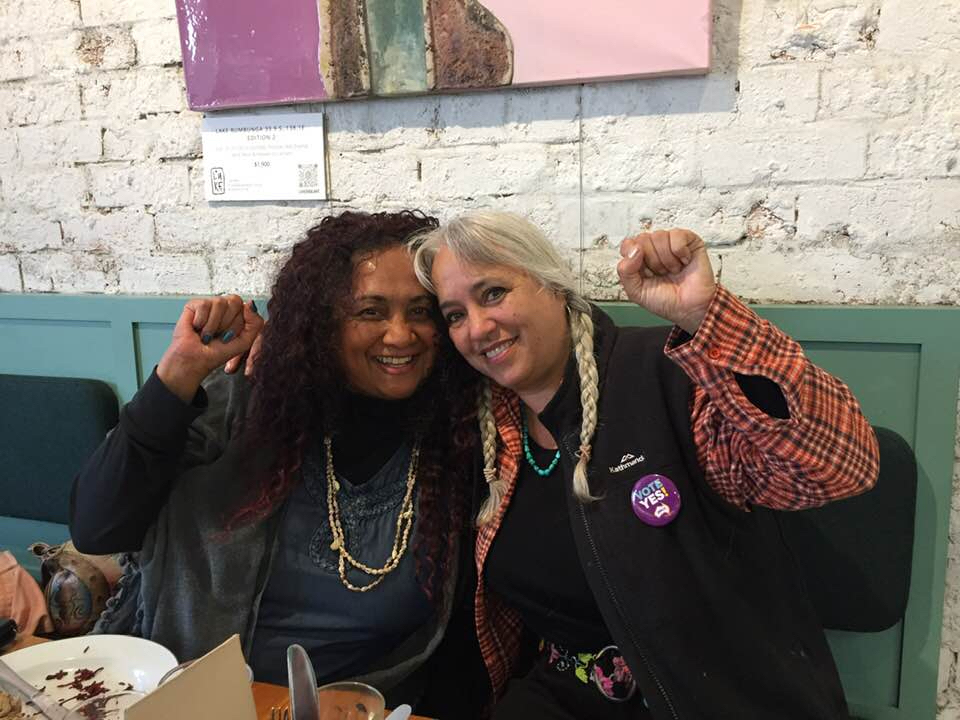 Kavisha and Trudy Edgeley ...YES!!!! SEPT 2024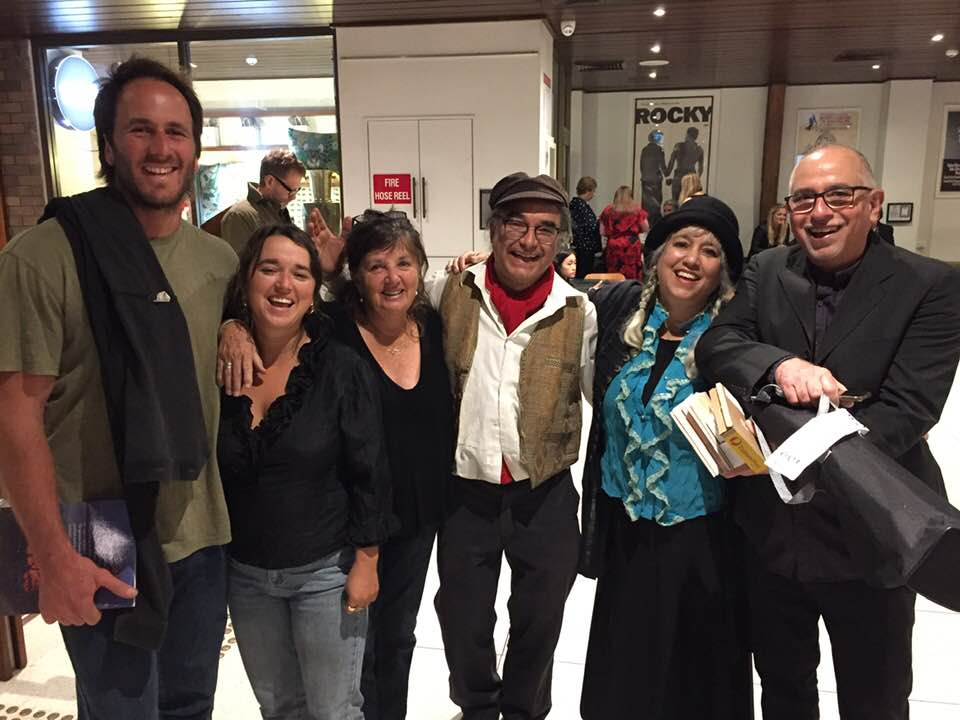 JOYS of the WOMEN 30th Anniversary celebration in Brisbane in July 2023 with Family and Director Franco Di Chiera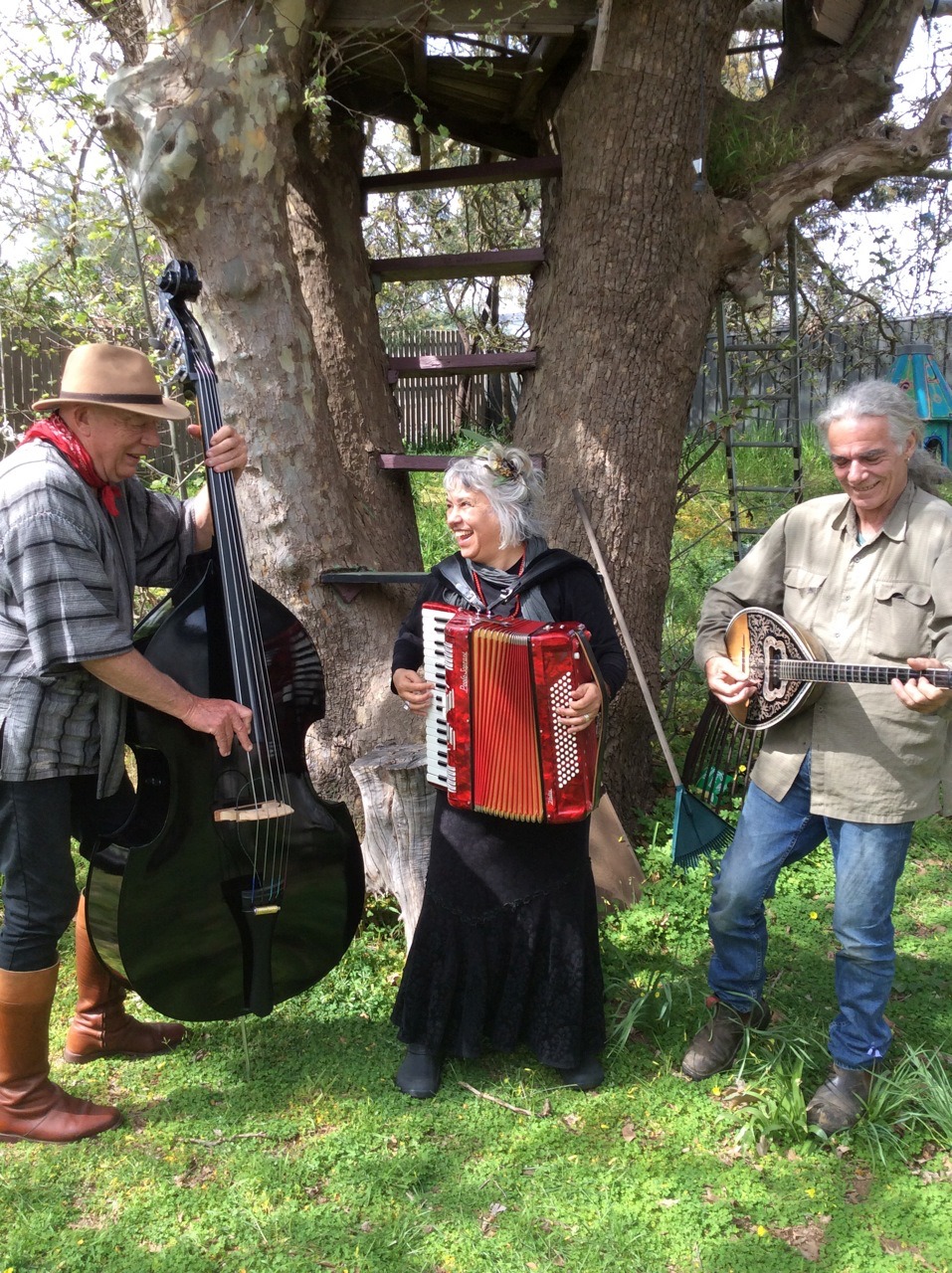 Kavisha with Trio Riturnella - NIC LYON and Jack NORTON in Castlemaine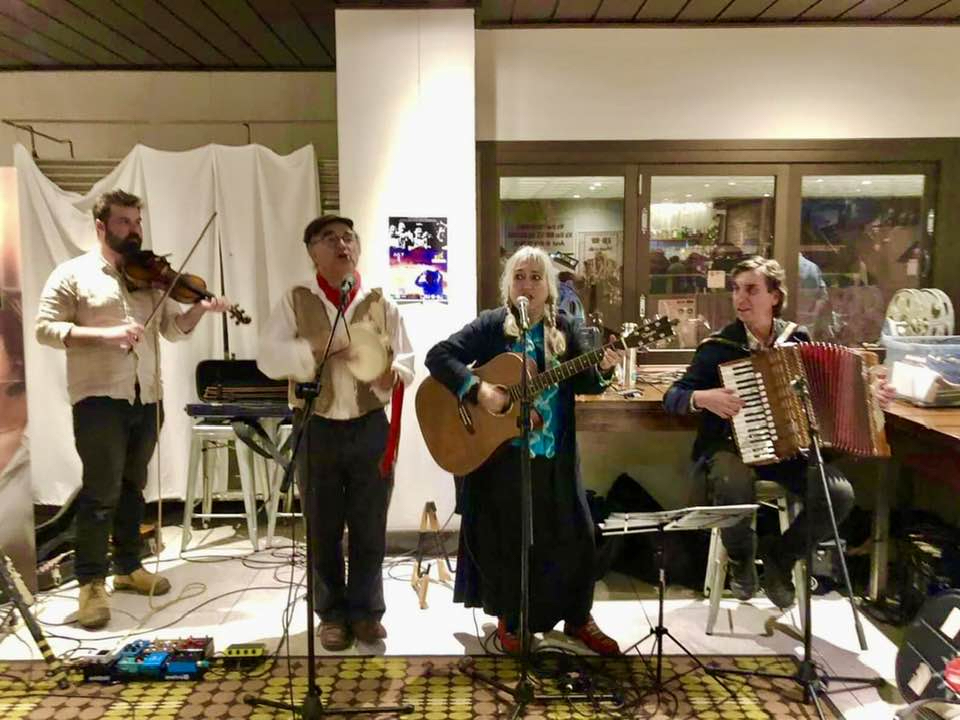 Sam & Dave De Santi , Giri Mazzella at JOYS of the Women 30th Anniversary celebration Brisbane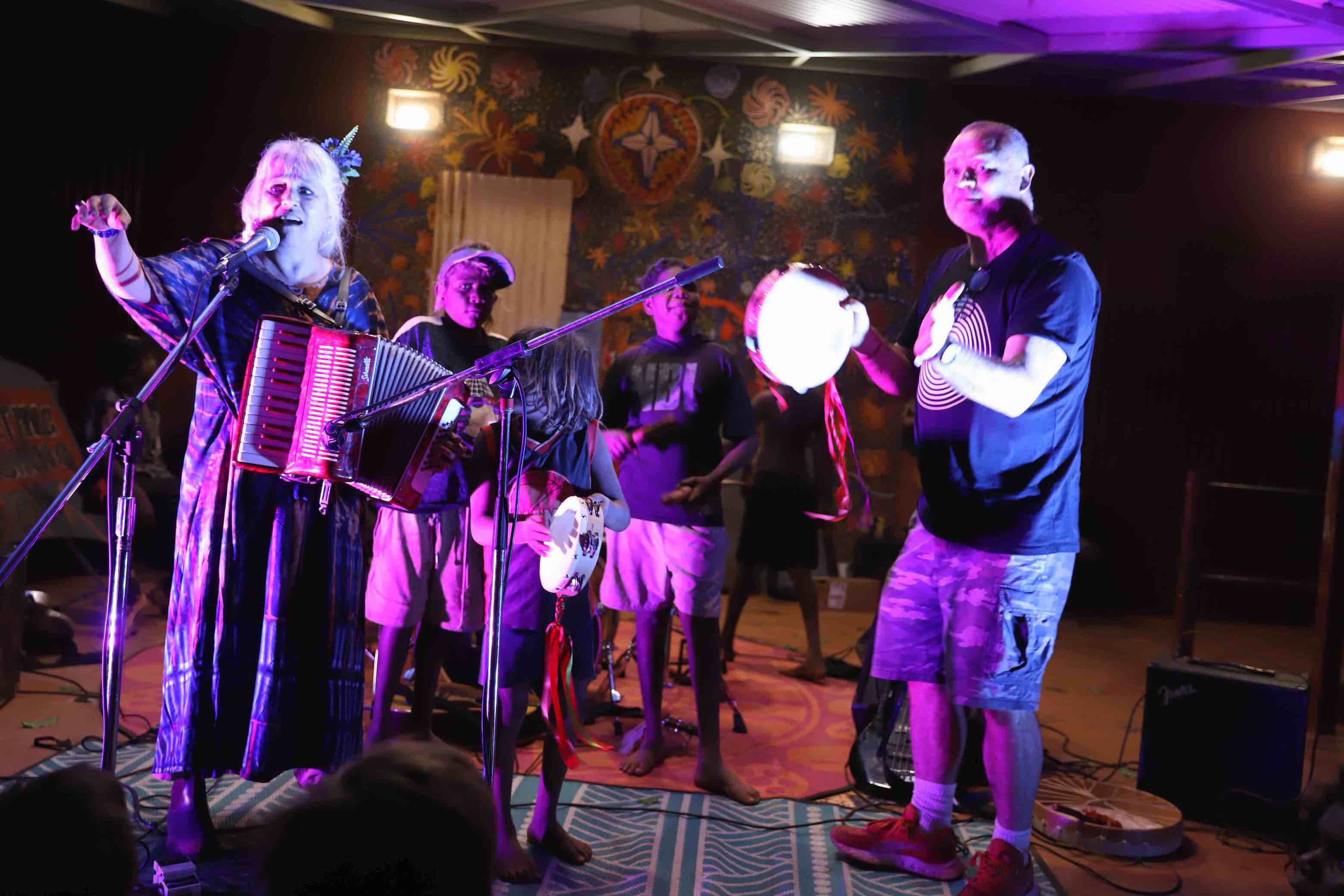 WARLAYIRTY ARTS CENTRE 35th Anniversary Concert BALGO WA Aug 22 with Giancarlo Mazzella & kids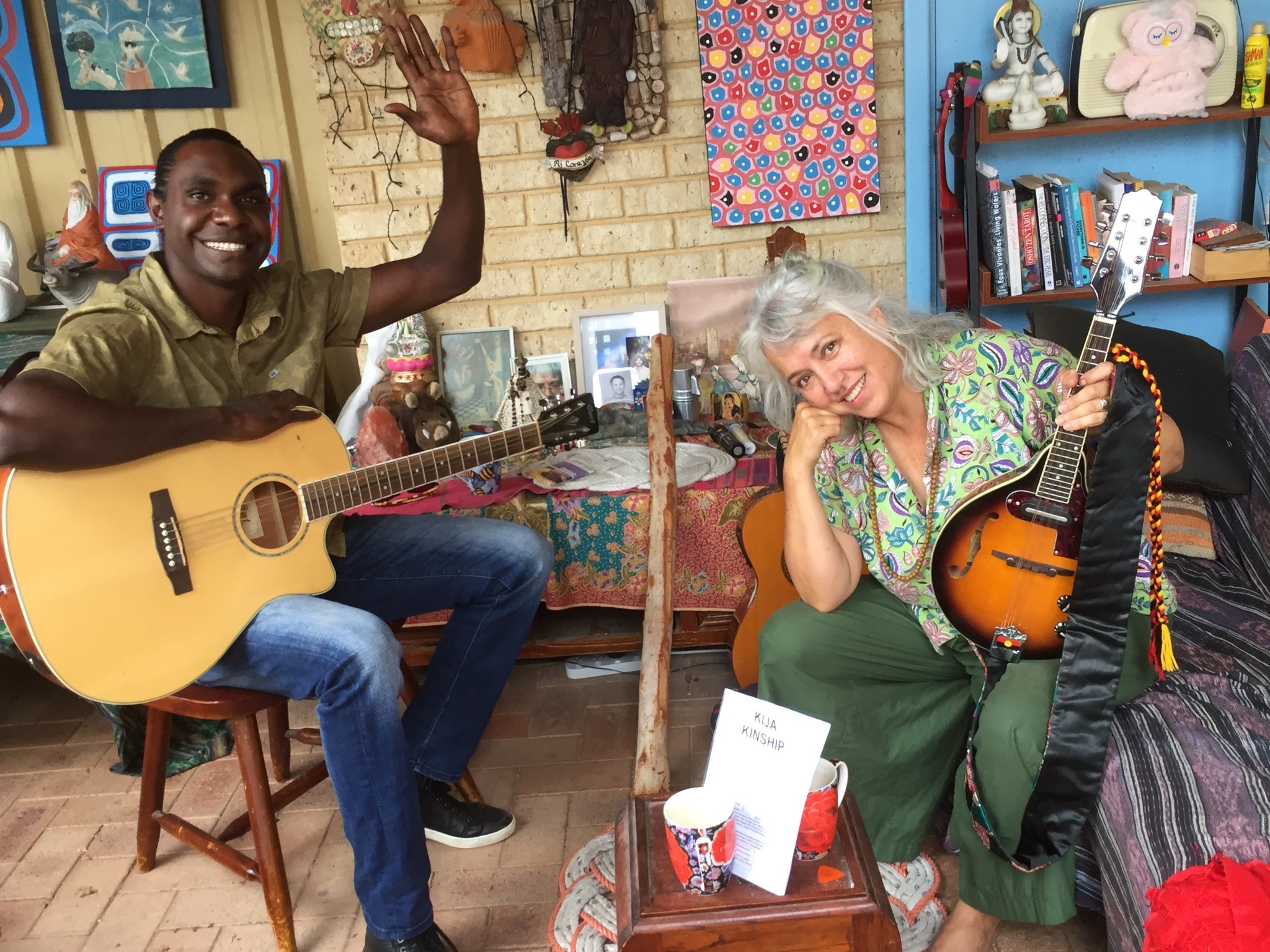 Collaborating with Kenny Dawson Goondiyandi singer songwriter and visual artist from Yiyili WA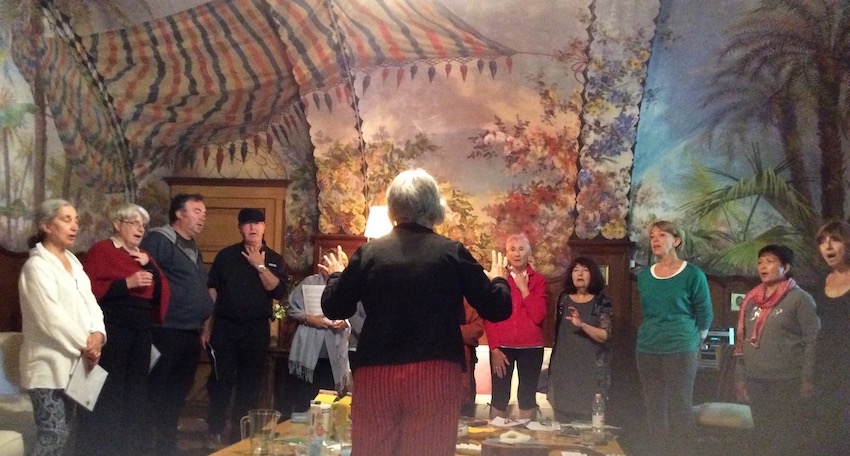 SINGING in Villa Corsano,Ville di Corsano ,Tuscany ITALY Cantiamo Choral Tour 2015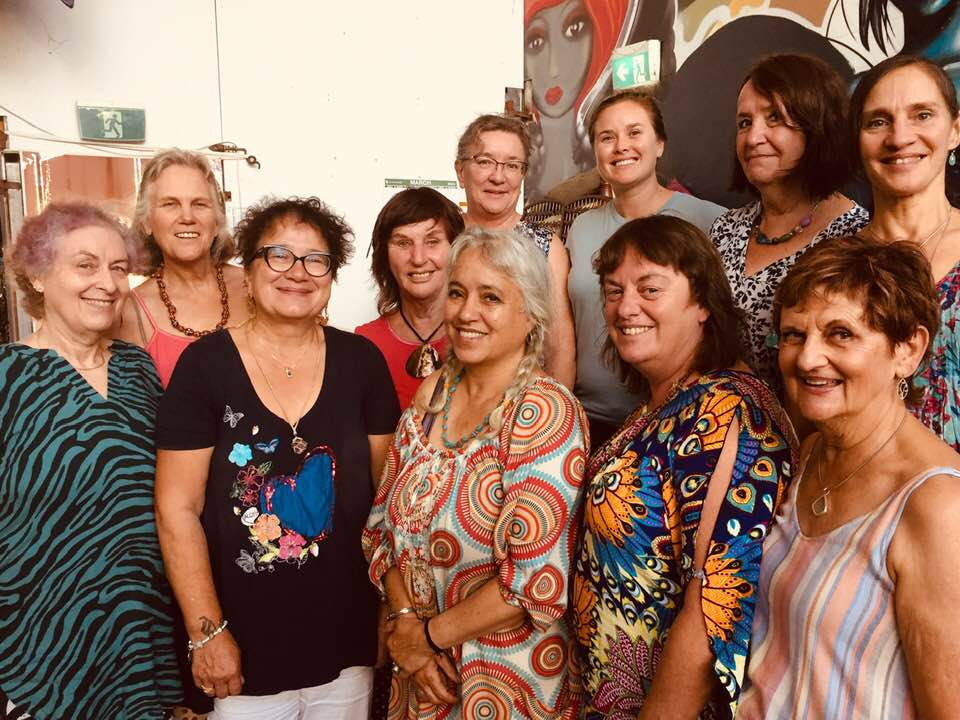 HEARTLPLACE CHOIR FREMANTLE WA 2020 - 2023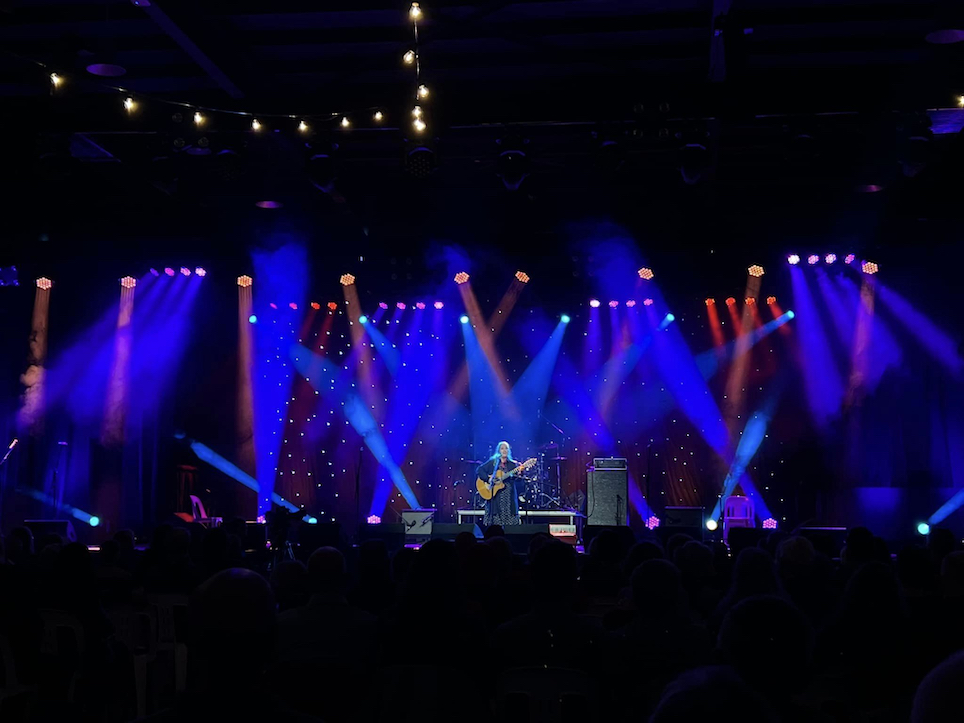 At the NATIONAL FOLK FESTIVAL BUDAWANG STAGE 2023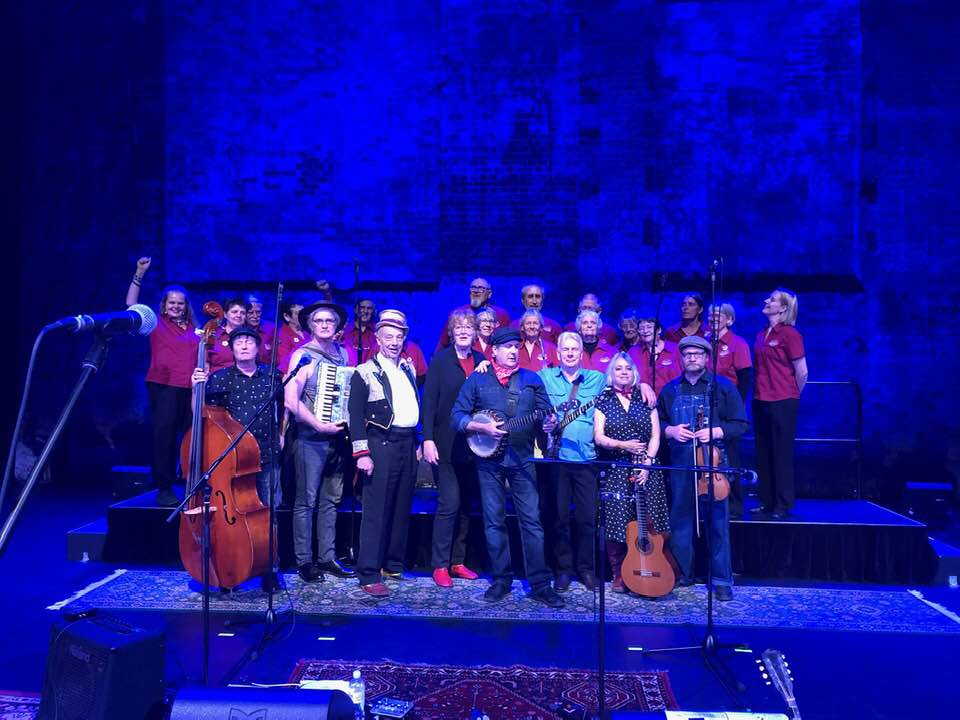 On Tour with the WOODY GUTHRIE SONGS OF FREEDOM SHOW with BRUCE HEARN and the MACCHINISTS Brisbane Powerhouse 2017

Kavisha founded La Voce Della Luna Italian Women's Choir in Melbourne in 1996 and directed them until 2013 LISTEN HERE
EMPTY SKY KIRTAN - Official CD Launch at the MALDON FOLK FESTIVAL 2023!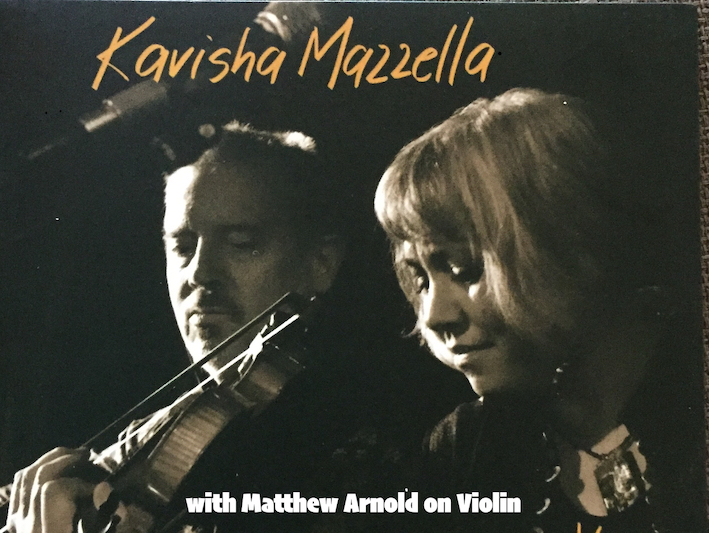 TESTIMONIAL
"It was such a delight to experience Kavisha's introduction to Kirtan. It was a beautifully crafted, calming, heart-centred and easy space for people to be in. I think it's so important that festivals have quiet places where people can restore and reboot. " Jo Cresswell Artistic Director ,2023 National Folk Festival
WHAT WE DO AT EMPTY SKY
After an 8 year break I am happy to return to Melbourne and teach what i have learned from doing the Empty Sky Kirtan and my various choirs over the years . One of my inspirations is to get people

together

to sing with passion whether they are experienced or not and to then enjoy the meditative silence generated from these songs.So this is a friendly inclusive Kirtan that is open to all religions who wants to have a dip into the world of Bhakti heart opening songs.

No experience is necessary but a desire to jump in !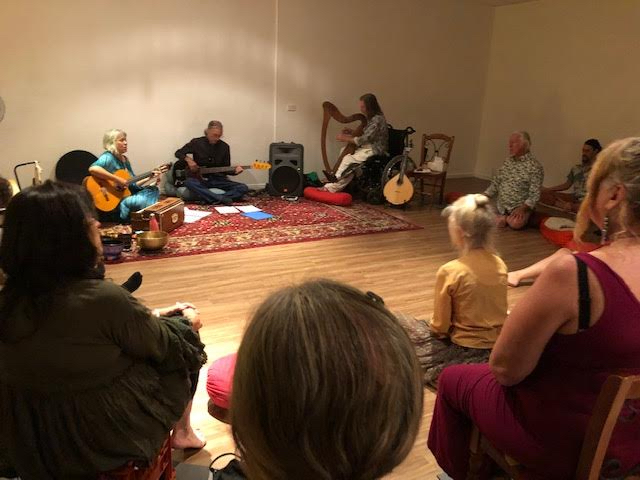 We sit in a circle .Then I teach healing and beautiful heart opening chants from Sacred World Traditions that contain the lyrics of the mystic poets such as Rumi , Kabir ,Saint Francis of Assisi and others.We sing for a while and the energy generated by all of us singing creates a moment when we stop and experience a beautiful silence together .The whole experience takes about an hour .
The next Empty Sky Sessions is on SUN OCT 29th 5 pm with my special guest Matthew Arnold on Violin at Saint Kilda South Port Uniting Church South Melbourne 325 Dorcas St South Melbourne
LATEST CD EMPTY SKY listen here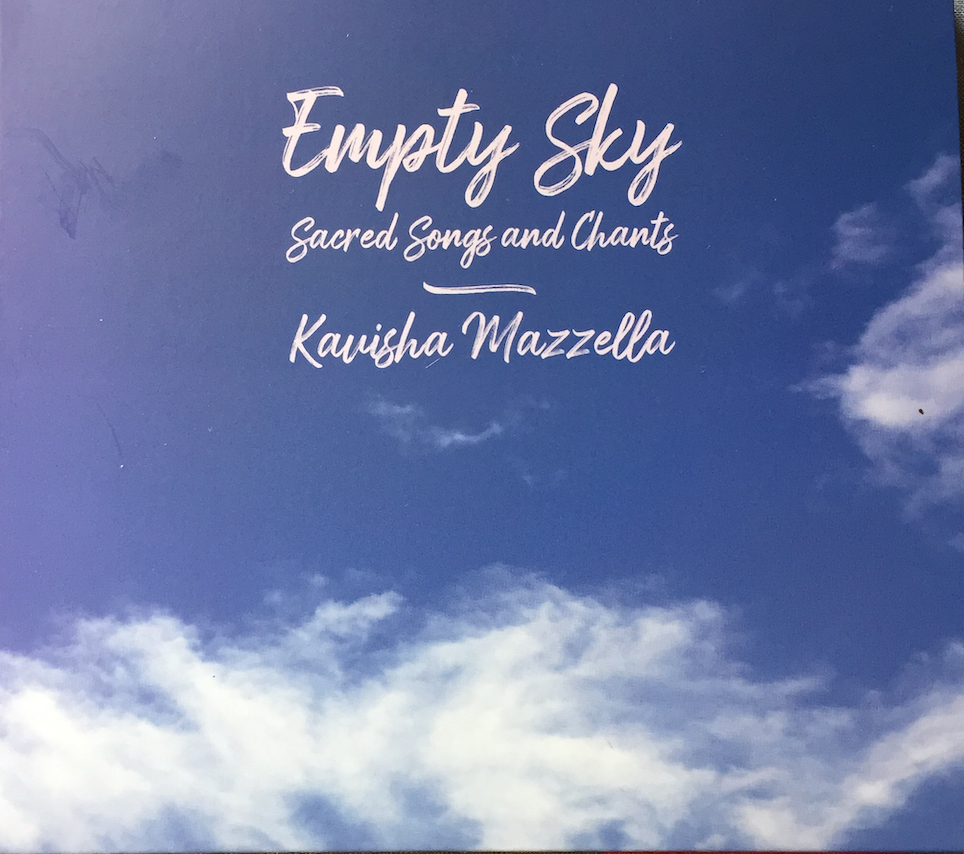 In SEPT 2018 I recorded these songs with my good friend veteran world musician Nicolas Lyon in Malmesbury .By March 2019 only 6 months later, it was ready for the world but COVID came along ! Time to lockdown so we never had a chance to launch it properly ! However a few friends got copies and they say it got them through the difficult lockdown which made me so happy that the music was healing and useful . The songs include a soulful version of Jarek Czechowicz's "Love, I call Your Name ", a reworking of the popular "Magnificence" by Peter Makena, my original melodies to traditional wisdom texts the Gayatri Mantra, Heart Sutra, Om Mani Padmi Hum, and the words of the mystic poets such as Kabir and Saint Francis. Finally ending with a rallying call for Mother Earth.
REVIEW by Robbie Greig Melbourne Singer Songwriter ,mentor and music teacher. March 2020
"What a beautiful CD it is! Especially in these distressing times, it has provided a calming and uplifting mood when it was most needed. THANK YOU." Jeannie Marsh- Melbourne singer and choir leader
"What it is ..is it calms me and makes me feel grounded and secure and it talks to a part of me which is beyond words .There's something about being from different traditions on one album that makes it absorbing. It touches different emotions from lament to uplift " Padma Locana ,Yoga teacher Melbourne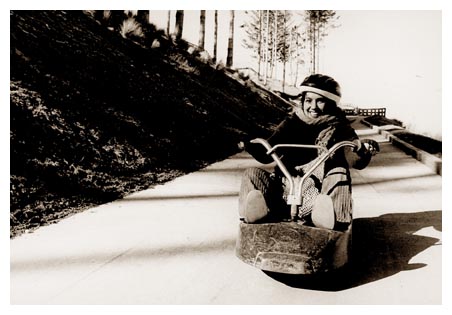 REVIEWS
PRAISE for Kavisha's Music
"Kavisha's new album of centuries-old Italian folk songs is a beautiful thing to hear - a great vehicle for these songs of the heart that have stood the test of time. She plays guitar, mandolin and accordion and the spare production lets her voice naturally shine."
Lucky Oceans ,ABC Radio National Weekly Planet. March 2014
"Riturnella is a beautiful collection of Italian folk songs from the 1400s onwards. Here, Kavisha Mazzella has returned to a collection of songs she heard many years ago on a friends cassette player that ultimately lead to her work with I Papaveri and La Voce Della Luna. These songs of love and loss from all over Italy are rendered starkly and exquisitely with Kavisha accompanying herself with some very fine guitar and mandolin work."
Paul Barr Readings, Book and Music.****
folk
Love & Sorrow
Kavisha Mazzella
Black Market Music
**** (four stars)
'TIS a musical match made in heaven, though forged in Melbourne during a break in one of Nano Stern's tours. Local artist Kavisha Mazzella was destined to collaborate with the talented young Chilean, whose own work also exudes a Latin passion for life and travel, and a predisposition to break down musical and cultural barriers. Subtle multi-instrumental colouring from the album's producer, allied to an exemplary sound engineering and mixing job by Harry Williamson, has helped convert a batch of characteristically well-crafted songs into Mazzella's magnum opus. Love & Sorrow certainly has an epic sweep, reflecting the writer's "travels and misadventures" near and far, the former in the case of the evocative St Kilda Lullaby, which poetically encapsulates the raffish charms of Melbourne's beachside suburb in lines like: "Luna Park's mask is grinning and blowing the breeze through the dark / The winos are dancing with shadows and glancing for cops as they sleep in the park". Gecko Song, on the other hand, captures the velvety ambience of a tropical Southeast Asian night via a combination of Mazzella's Balinese flute, Stern's marimba and ukulele, and Williamson's gamelan gong. Elsewhere, the South American's nylon-string guitar and harmony singing provide simpatico support to the leader's emotional vocals in Gethsemane and Magdalena. Charango adds a whiff of Andean air to Green Eyed Songbird. Mandolin and fiddle lend a classic British folk feel to All You Sailors.
Tony Hillier
TESTIMONIALS
"Your beautiful warm heart, music and songs were the perfect antidote for us here in Melbourne at present when we are in the midst of so much doom and gloom.The feedback from all the singers has been overwhelmingly positive and grateful for your sessions - and we can't thank you enough!"
Jonathon Welch AM ( Choir Of Hard Knocks Founder) Melbourne International Singers Festival
"Like all great artists, you bring so much joy into peoples' lives and make it possible for them to get out of their noise ... and ... rest with their feelings ... that's a teacherless teaching. "Robert
******
"What an absolutely fabulous performance you spoilt us with!! Thank you." Margot Leake, Albany Entertainment Centre WA
******
"Just wanted to say a heart felt thank you for the wonderful workshop and concert at Woy Woy last week. It was such fun - the Seven Hundred Rolls song is truly fabulous. You not only sing like an angel, you know how to get other people to sing. What a gift. " Grace - workshop participant
"I have seen Kavisha concerts for years and have her Dvd's so when I heard she had a choir it seemed the one to try. It has met my expectations being an informal fun class but we do learn. My son- in- law mentioned my singing round the house has improved ! You can change anyrhing you want!!!!" Ange Heartplace Choir member
*****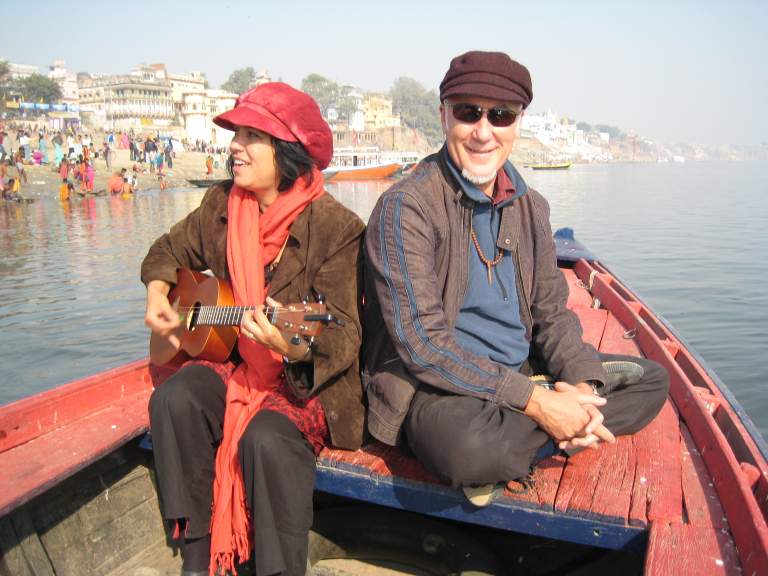 BUY YOUR CDS HERE or PURCHASE Kavisha's Albums of Digital Music on Bandcamp
$20 CD plus $10 postage, you can pay here paypal.me/mazzellamusic
Please write to Mazzella Music 11 Henrietta St Hawthorn VIC 3122
or email kavisha(at)kavisha.com THANKYOU !
KAVISHA'S CATALOGUE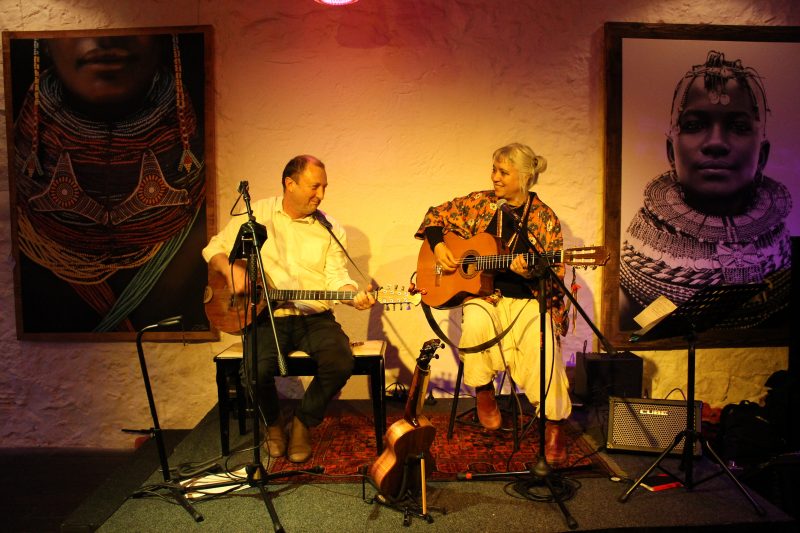 Kavisha with long time collaborator Johnny Reed at Kidogo Photo © Claire Moody 2020
JULY 27th 2023 INTERVIEW with ADA GUGLIELMO of FREMANTLE RADIO about her first choir JOYS OF THE WOMEN reflecting on the 30th anniversary of the film Joys Of The Women by Franco Di Chiera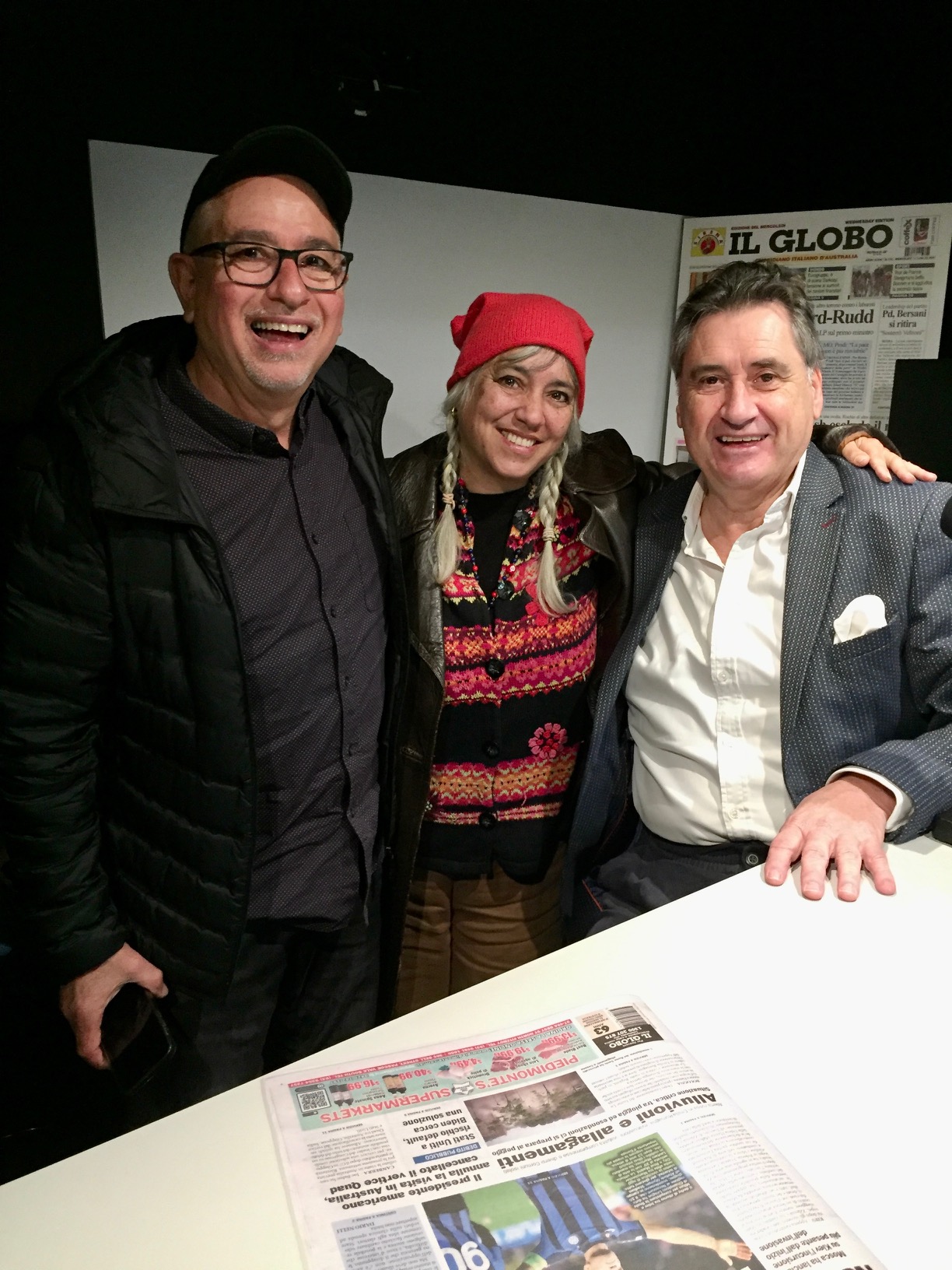 INTERVIEWS
Kavisha & Franco Di Chiera with TONY TARDIO on RETE ITALIA May 20 2023
Kavisha & Franco Di Chiera with Magica Fossati from SBS 30 years of Joys Of The Women 2023
Kavisha with Patricia Hamilton of Concious Living TV NOV 2021
Kavisha with Suvas Agam from his Youtube Show SECRETS OF LIFE NEPAL NOV 2020
Kavisha and Franco Di Chiera INTERVIEW about the film The Joys Of The Women 2012
Kavisha wins ARIA AWARD for best World Music Album 1998
Kavisha Community Xmas play Jesus was a Middle Eastern Refugee 2012
Kavisha Community Xmas play Beggars Orchestra play Hava Nagila 2012