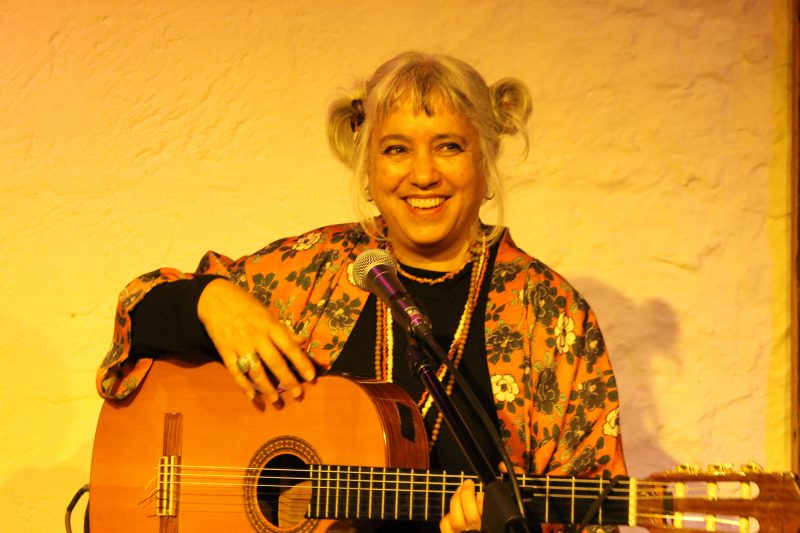 Pic ©Claire Moody 2020
KAVISHA GIG GUIDE
Friday 30th OCT 12 midday -2pm
Yanchep Central Spring Markets WA - Free
DECEMBER 3rd 7.30pm onwards FREE
Kavisha will perform at WRITER'S BLOCK at
CLANCY"S FISH PUB
DAVE HYAM"S presents West Australia's finest Songwriters
FEB 7th-13th FESTIVAL OF PERTH
Jay Emmanual's play Children of the SEA
ONGOING CHOIR WA
CHOIR Wednesdays Oct 14th -Dec 2nd 11 am -12.15pm
HEART PLACE Choir 8 weeks course $160 / $140
Exploring the art of singing and meditative silence through chants,mantra and songs in a fun and friendly environment .
at Heart PLace at Home Of Yoga
upstairs at HEART PLACE yoga room
FIBONACCI Centre
above Mandak Cafe 19 Blinco St FREMANTLE
enquiries Kavisha : 0412893355
LISTEN to RITURNELLA - KAVISHA's beautiful ancient ITALIAN FOLK SONGS HERE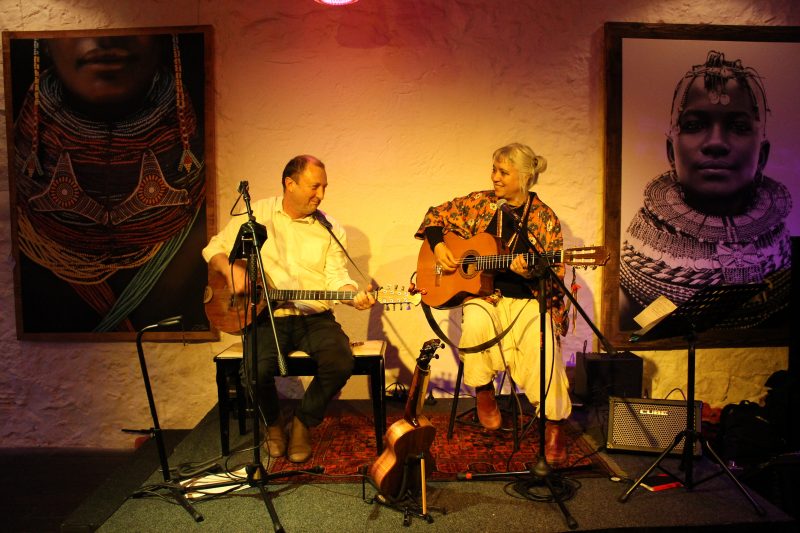 photo ©Claire Moody 2020
Kavisha Mazzella AM Biography
Aria award winner, songbird and folkloric explorer Kavisha's original song's lyrical ingredients include humour, poetry, social justice and the spiritual. Combine this prowess with the voice of an angel and you have the experience of a Kavisha concert. Singing in English, Italian and other languages, she will take you on an uplifting boundary riding journey of well-crafted stories and songs ringing with echoes of Celtic, Fado and Gypsy influences that will strike a resounding chord within. In 2011 she was awarded an Australia Day Honour for services to music and community.
To keep in touch please join my FACE BOOK GROUP .Thankyou beautiful people .
Yours In solidarity,Thankyou for your kind support. LOVE Kavisha
GIG GUIDE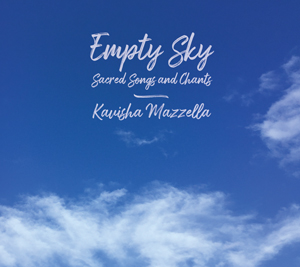 NEWS! New release for 2020
EMPTY SKY Sacred Songs and Chants
Dear Friends, EMPTY SKY Sacred Songs and Chants ( holy songs for crazy times) has just come out . I collaborated with respected World musician Nicolas Lyon in his studio in Central Victoria to create this soulful acoustic album that's sure to become a good companion for yoga, meditation practice or simply chilling out. Featuring voice, nylon string guitar, tibetan bells ,drum and recorder, I am accompanied by the amazing Nicolas Lyon on bowed double bass, harp and glockenspiel.
My songs include a soulful version of Jarek Czechowicz's "Love ,I call Your Name ", a reworking of the popular "Magnificence" by Peter Makena, my version of of the Gayatri Mantra, Heart Sutra, Om Mani Padmi Hum, and the words of the mystic poets such as Kabir and Saint Francis. Finally ending with a rallying call for Mother Earth responding to a talk by Eco-Theologian Matthew Fox who I met at the Common Dreams Conference in Sydney in 2019.These are songs bring you from the BETA state into Alpha and Theta calming the nervous system .
They are an antidote to these crazy times ! Enjoy !
Reviews
" Thankyou so much .It's Very calming...I play this every morning to start my day with yoga " Padma Locana ,Yoga teacher Melbourne
You can listen to "Love I call your name " on YOUTUBE
To order your digital version of EMPTY SKY click here Bandcamp
You can order your physical CD via Paypal by clicking the button below
Thankyou !
ORDER your CDS below Folks
on BUY NOW BUTTON Thankyou

Kavisha on Youtube